I spent a pleasant few hours out birding this afternoon which ended with a couple more patch photo year-ticks in the bag. I ventured out on hearing news of a
Spotted Redshank
on the estuary in front of Seaton Marshes hide. I bumped into Gav in the car park and we got down to the hide just in time to see it before it ventured around a corner and out of sight. I was too slow, faffing about trying to set my scope up and missed any photo opportunity. There was also a
Spoonbill
in the far south-west corner of the marshes, I was just on my way to go and get a closer look at it when it flew....fortunately right over my head allowing a few nice flight shots. I then drove around to the other side of the estuary to look for the
Spotted Redshank
but the light was terrible and all the waders were just silhouettes. Plan B it was then. Back to the Seaton Marshes hide to wait for it to return to the channel where it had been earlier. Tim W ( not Colyton Wildlife Tim W, the other one) was already there and while we waited we were treated to some great views of the
Spoonbill
as it flew in from the estuary, first to feed in the channel in front of the hide and then in the pools on the salt-marsh. On having such good views of the bird I couldn't help thinking that it was the same individual that we had here 10 days ago, the grey sullied looking areas on the wings were certainly very similar. Eventually the
Spotted
Redshank
did the decent thing and put in an appearance, this time long enough for me to get a few photos. It was still rather distant but the photos I got will be going on the list because it's a species we can't guarantee seeing again on patch this year. On the way to the hide I managed to get a photo of one of the
Stonechats
that have been loitering on the approach path impersonating
Wheatears
for a few days now.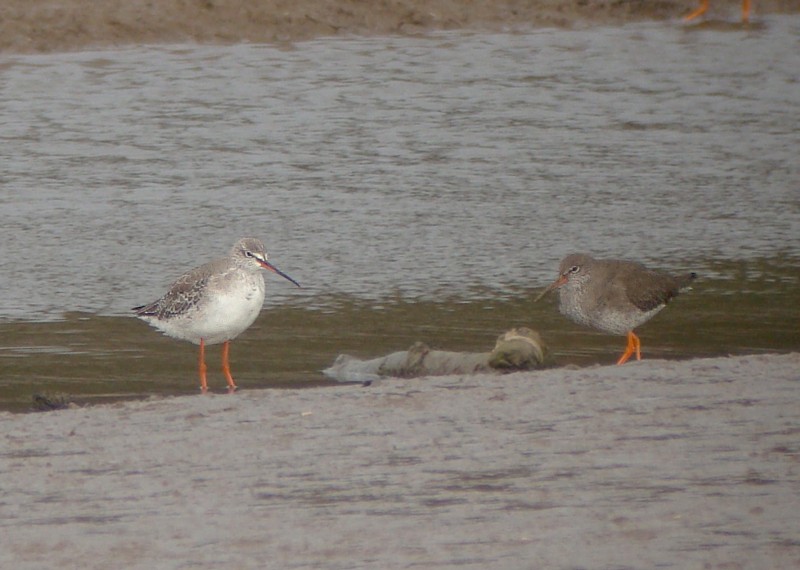 No. 65 Spotted Redshank
.. together with a plain ol' Redshank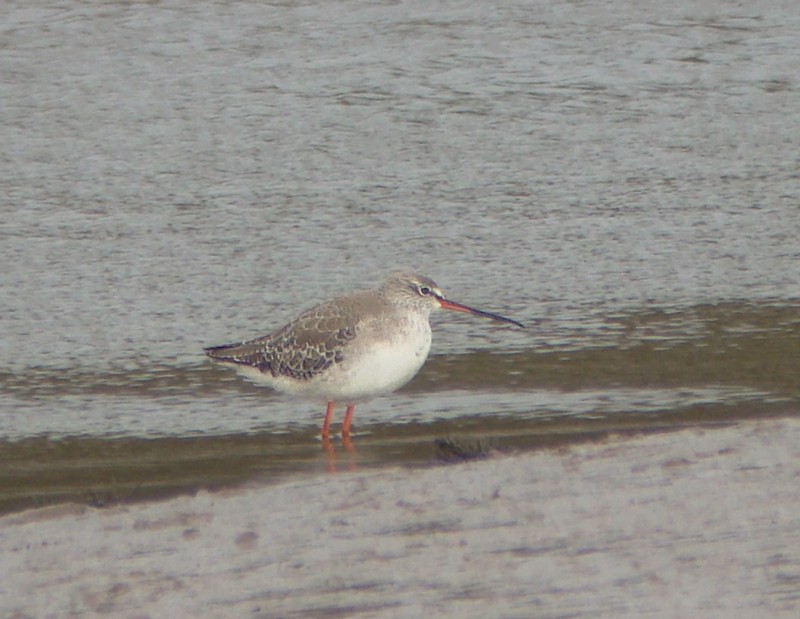 ....and alone...
...and with the Spoonbill.
Feeding in one of the salt-marsh pools on what appears to be prawns.
If you compare this photo to
THIS
it appears to be the same bird.
The dark areas seem to be identical.
I'm very pleased with these two flight shots of what is a truly stunning bird!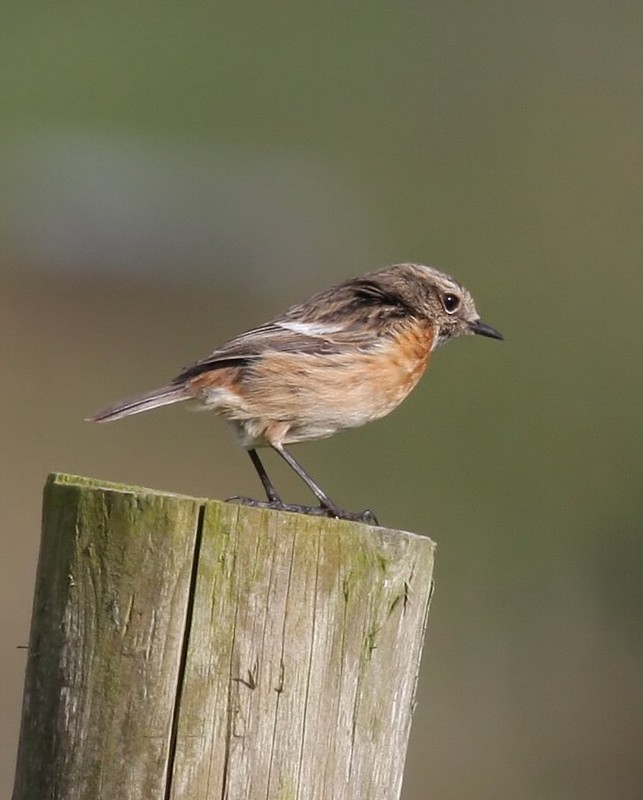 No.66 Stonechat
Warming up one of the Seaton Marshes posts ready for the first Wheatears of the year.
Every time I visit Seaton Marshes this drake Shoveler is keeping his lonely vigil on the lagoon.
Always nice to see a Small Tortoiseshell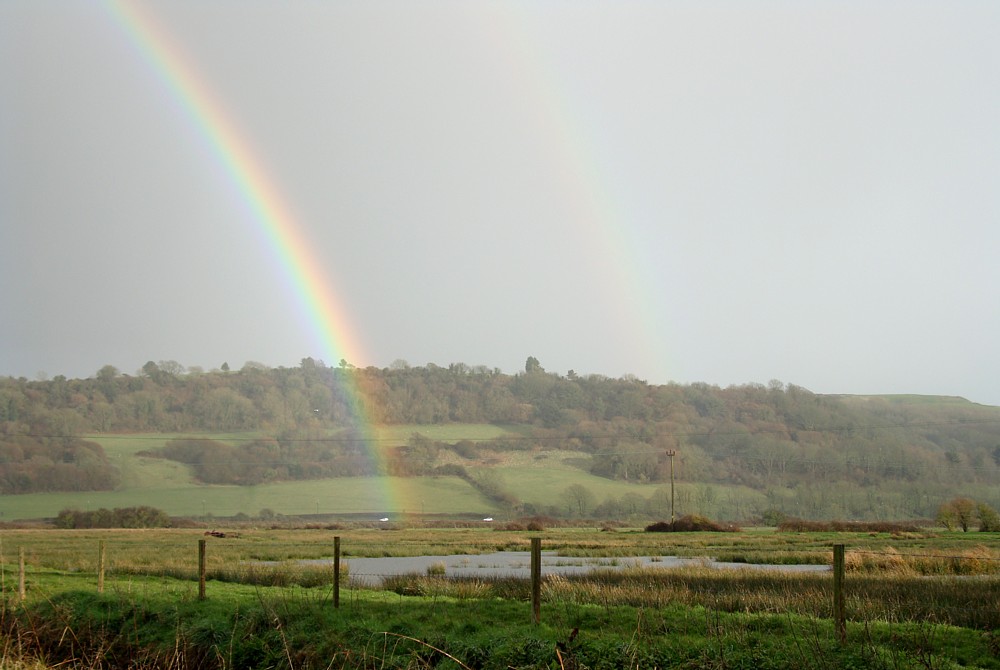 As I returned to the the car park, the afternoon was rounded off beautifully with this lovely double rainbow, complete with supernumeraries and showing Alexander's Band really nicely too.