Yesterday evening, just as I was leaving work I got a text from Phil saying that there was a
Marsh
Harrier
in the valley. I popped home to grab my camera and made my way to the farm gate viewpoint, I pulled up, jumped out of the car and was just in time to see the bird disappear into a large bush. It stayed there. Obviously it had chosen the exact moment of my arrival to go to roost! I returned to the farm gate this morning (not too early though as
Marsh Harriers
aren't the earliest of risers as I found out when dipping one earlier in the year in the same circumstances) and within minutes of my arrival I spotted the bird down on Colyford Marsh. It was a bit too distant for a reasonable photo so I decided to go down there a do battle with the early morning sun. Colyford Common isn't the best spot to take photos from on a sunny morning as the outlook is due east and the rising sun can be a huge problem not only for photography but also views in general when looking out across Colyford Marsh. Though having said all that, it went really, really well! I got some cracking views of it hunting and some atmospheric back-lit photos too. It even came over the tramlines and onto Colyford Common briefly. Apologies for the photo-overload but I took so many that I really like!
A Green Sandpiper photo-bombed this one.

Amouth church makes a nice background here.

Homing in.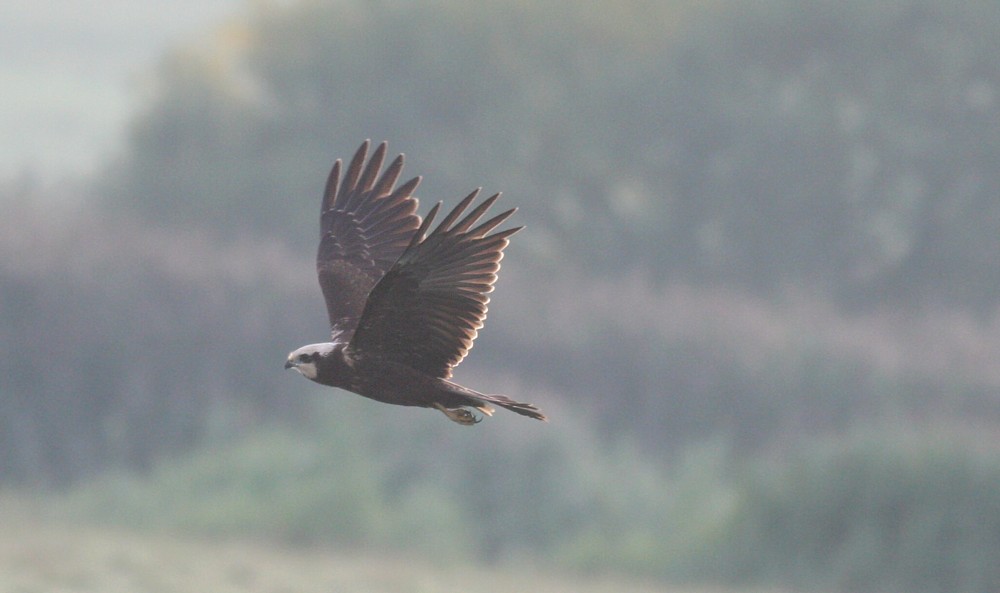 I think these next few back-lit ones work really well...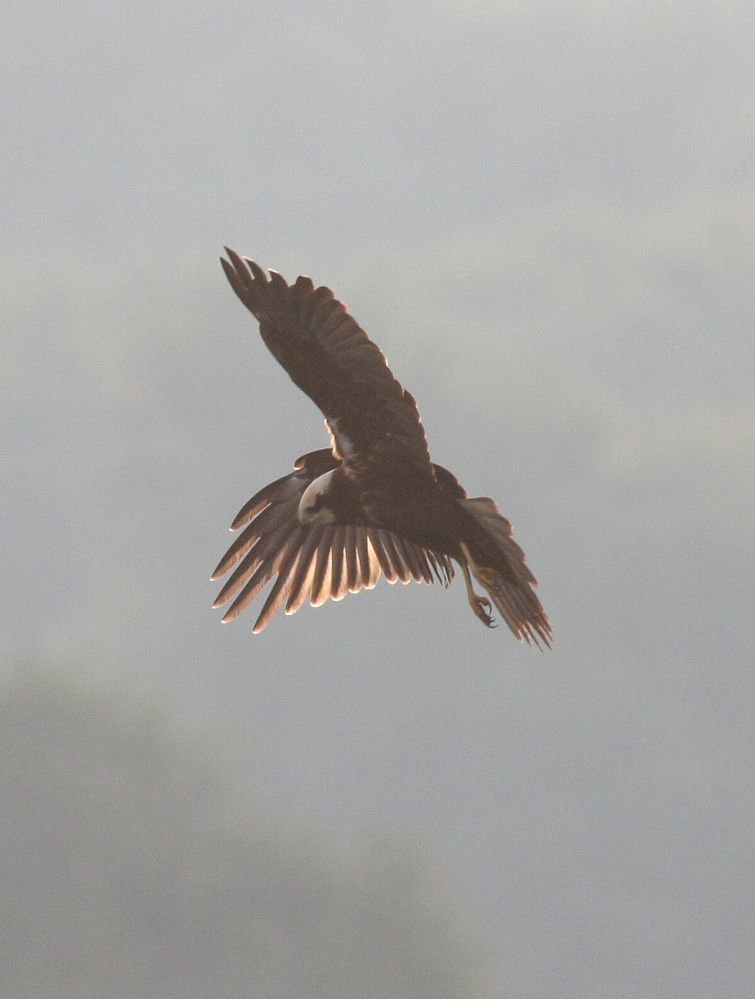 And a few from Colyford Common side..
If you view the large version of this photo all the little spots you can see are because I took the photo through a cloud of gnats!
No.125 Marsh Harrier