Yesterday evening I was just saying to Phil that I was thinking of giving up on my patch photo-year-list because after having a couple of months where I've hardly been able to get out at all, it was looking like it was going to become more of a chore than fun. There are still lots of common birds I haven't snapped yet but to be honest it
is for
want of trying! Then incredibly just as Phil was uttering words to the effect of
"well, I haven't seen this blasted Cuckoo"
there it was sitting on the wires over Black Hole Marsh! I hadn't been able to get out and look for it the day it was found (Thursday I think) as I was feeling unwell and thought that was another bird photo opportunity missed and you don't normally get second chances with patch
Cuckoos
! So with
Cuckoo
safely in the bag the list
is
going to continue...for now. Annoyingly I've seen one of the
Wood Sandpipers
a few times but always too distant for photos, hopefully there will be a few more before the autumn is over.
Greenshank
has also been giving me a right headache, but this evening one briefly ventured close enough. On the wrong side of the hide of course, but I quite like these back-lit type shots, they're 'atmospheric'.
No.113 Cuckoo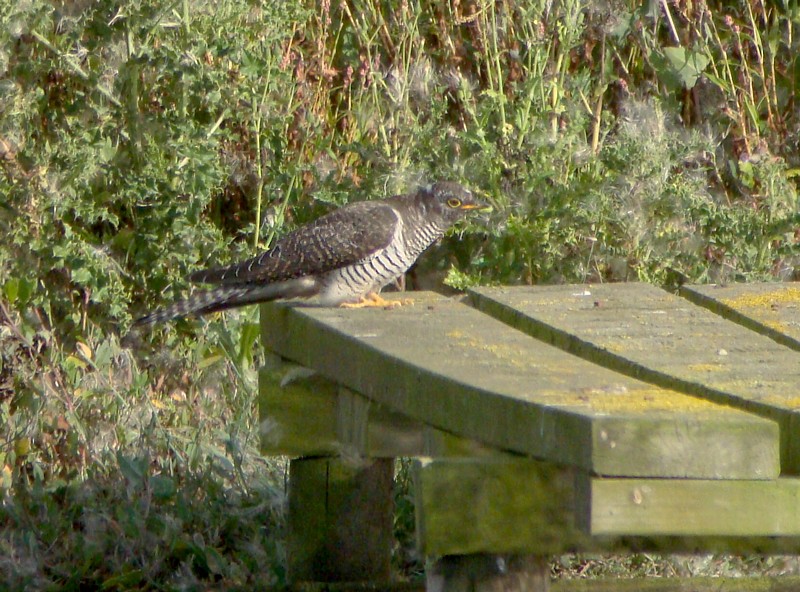 No.114 Greenshank