It was the Grizzly ( long distance cross-country run) in Seaton today, so to escape from the mayhem myself and Bun went for a day's birding on the Somerset Levels. We somehow managed to dip everything at Ham Wall, namely the
Pied-billed Grebe, Ring-necked Duck
and
Ferruginous Duck
, although views of
Marsh Harrier,
Bittern
and
Richard Powell
my fellow Burtonian were nice. On Shapwick Heath we saw the NINE
Great White Egrets
which were all together on the drained lagoon - quite an impressive sight!
All nine are in this with two Little Egrets you'll probably need to view it full size to see them though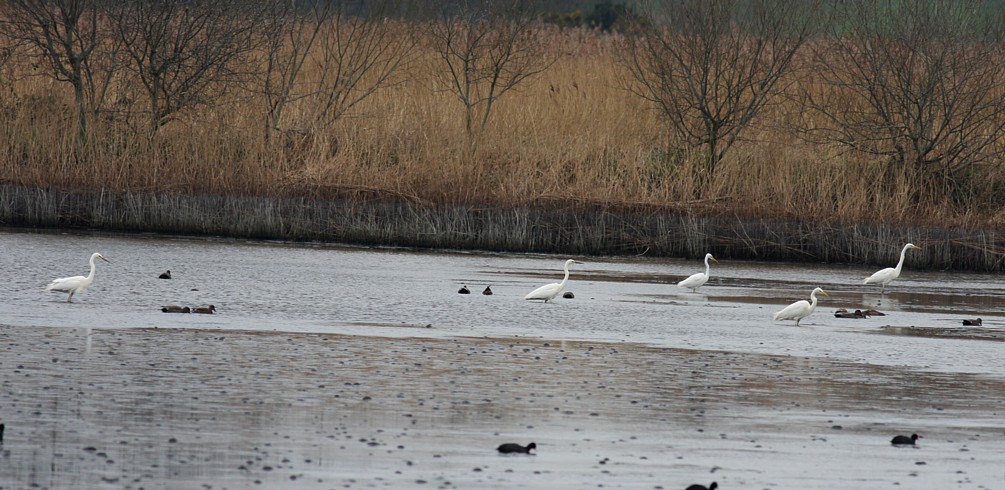 A closer view of five...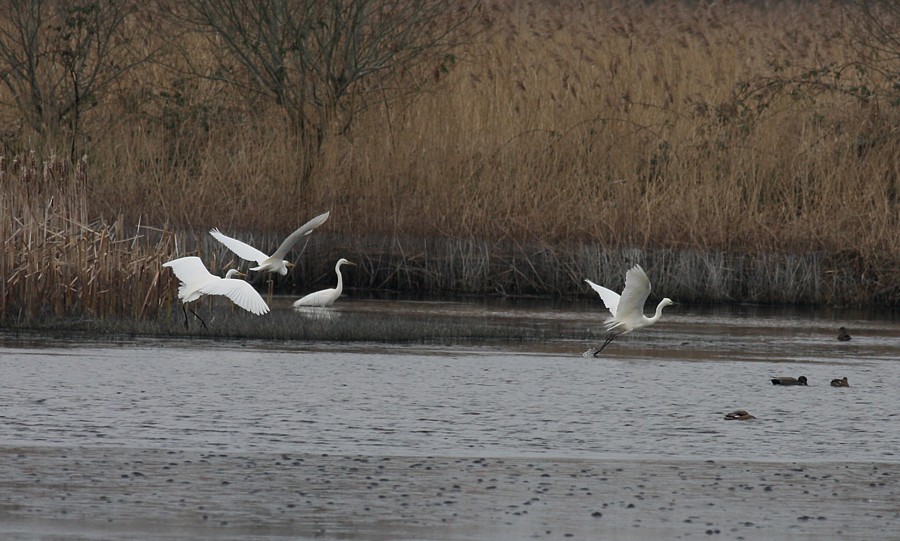 ...and the other four.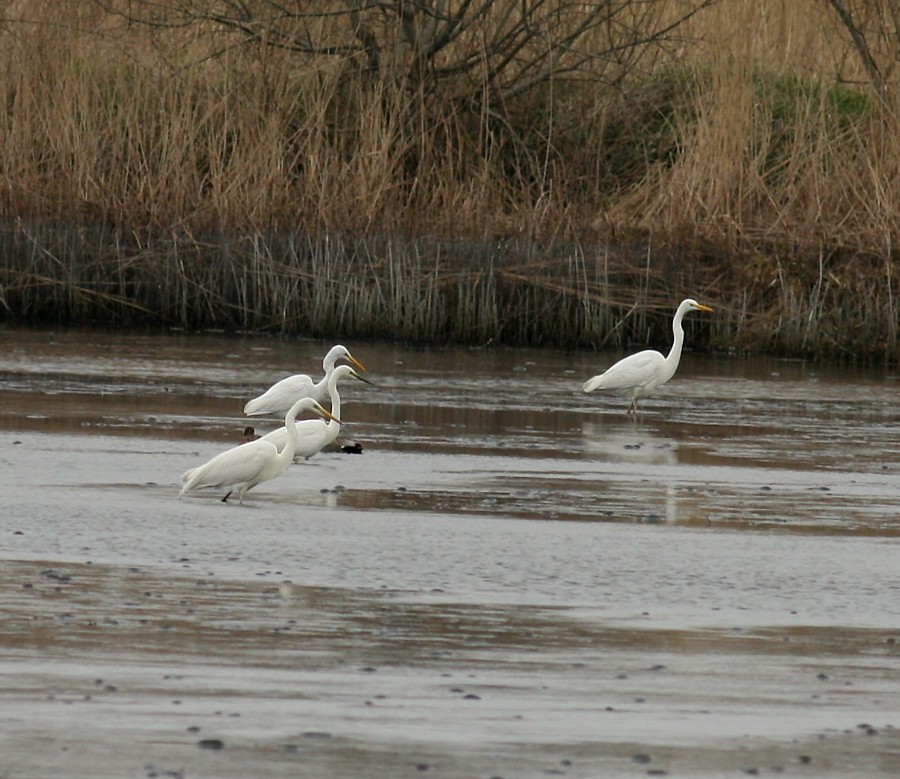 One seen in breeding plumage here, three out of the nine were in this plumage.
There was plenty of squabbling going on..