There's only about one or two weeks a year when
Woodpigeons
are 'slightly interesting' and that's when they are migrating along the south coast in immense numbers. It really can be a breathtaking sight watching wave after wave of them in flocks numbering in the hundreds flying east to west across Seaton Bay. I went up Axe Cliff yesterday morning to watch them from the higher vantage point and took a few photos. It's pretty hard to do the sheer spectacle much justice with the camera, so difficult to convey the scale. But still.... Here's some
Woodpigeon
photos, the only ones you'll see on here for at least a year! ;-)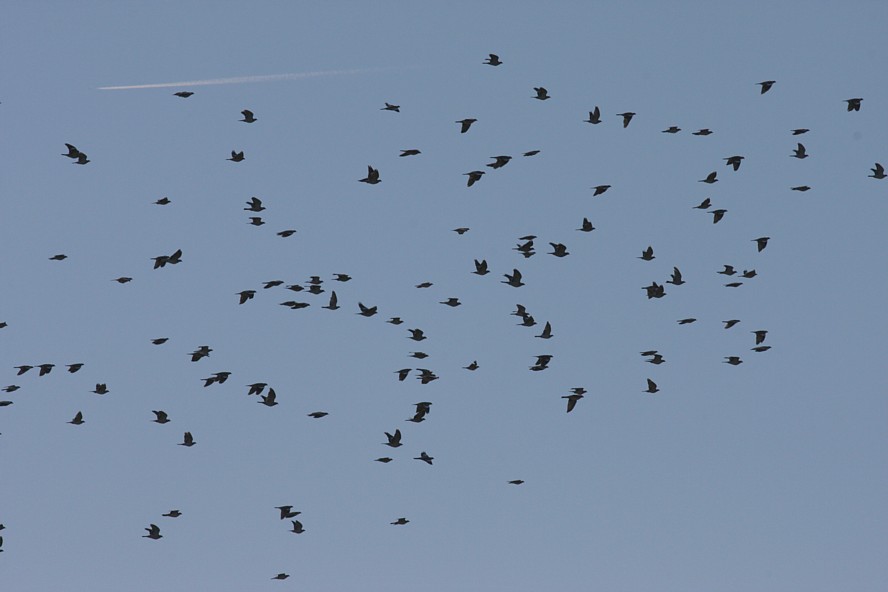 The flocks passing me to the south out over the sea were just silhouettes.
I waited for a flock to fly to the inland side of me to try and get a few more detailed shots. I didn't get many chances as very few took this route.
This one enlarges quite nicely.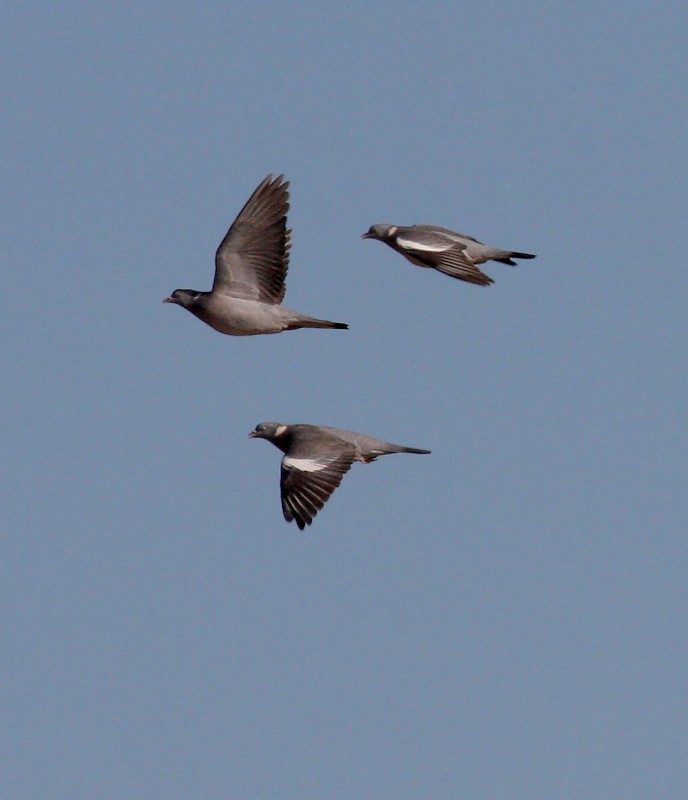 Woodpigs being 'interesting'